Was I the only one who noticed some errors in Austin Goss' story on Dave Roetman at Dakota Scout that went out in a rush today?
God knows when I hit a clunker or two, my readers are quick to point it out. In case they missed it, and need someone to look it over before it goes to print.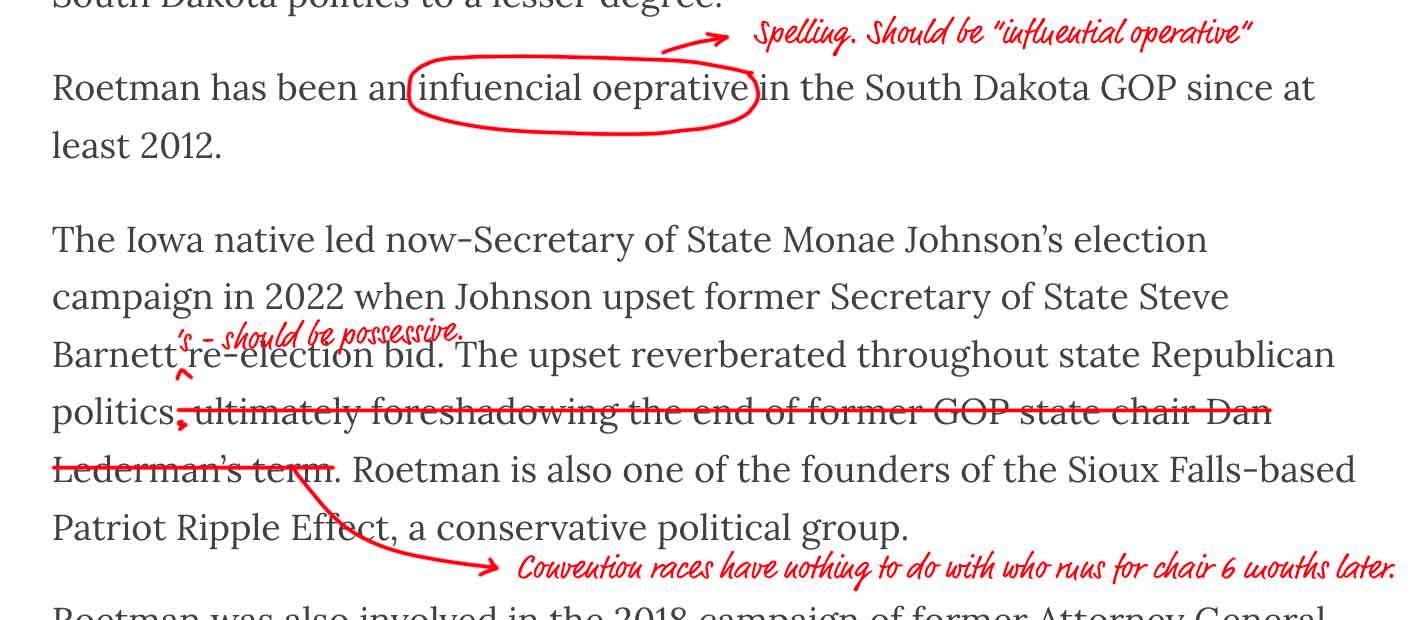 Glad to be a helper.