This cartoon pretty much symbolizes what I was thinking when listening to the Supreme Court discuss the future of Obamacare and scrapping it or salvaging it.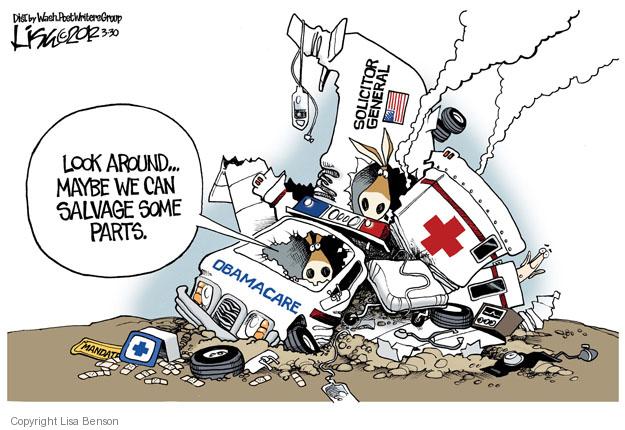 Perhaps I'm optimistic, but I would love to see the whole law go.
This is all coming on the heels of Obama saying that if the supreme court were to strike down his health care law that it would be "judicial activism." Is he serious?
He may also be guilty of revisionist history.
?I?m confident that the Supreme Court will not take what would be an unprecedented, extraordinary step of overturning a law that was passed by a strong majority of a democratically elected Congress,? Obama said.
Does anyone else remember the Patient Protection and Affordable Care Act being passed by a strong majority even with Democrats holding large majorities?
I seem to remember a "cornhusker kickback" and a "Louisiana purchase" that were important to the bill's passage. Maybe President Obama doesn't remember that part of history.