I had a nice note this AM from outgoing State Senator Ried Holien who has decided to throw his hat in the ring for South Dakota Republican Party National Committeeman: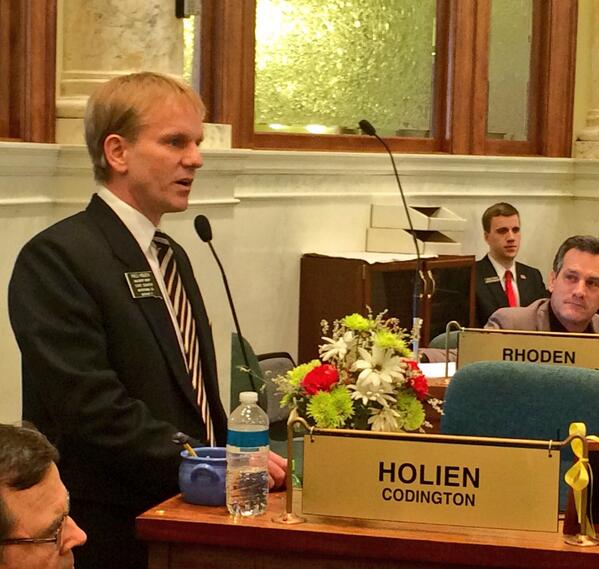 I wanted to let you know that I will be running to be the next National Committeeman representing South Dakota at the RNC. Dana Randall is not seeking another term, and I had many people call and urge me to go for the position.
After much thought, I decided to run. I stepped away from my State Senator position mainly because it demanded I lived in Pierre for several months in a row. That was not working with my young family. This new job, if I'm fortunate enough to get it, does have some travel, but not for the solid block of time. I could handle that. Plus, I am still very interested in politics, and I love the Republican Party and wanted to continue to serve in some capacity. Being National Committeeman would allow me to stay active and hopefully build a stronger GOP both in South Dakota and nationally.
At this time I do not know of anyone else running for the position. Thanks for being such a great source on South Dakota politics.