Coming on the Senate Floor on Wednesday is Senate Bill 40, which would send all statewide partisan office nominations to a primary process, just as we do for US Senate, Congress, Governor, and all legislative and county candidates.
The South Dakota Republican Party has sent out a resolution passed by the GOP back in January directing the executive Board to oppose Senate Bill 40, which eliminates the carve-out for several constitutional offices: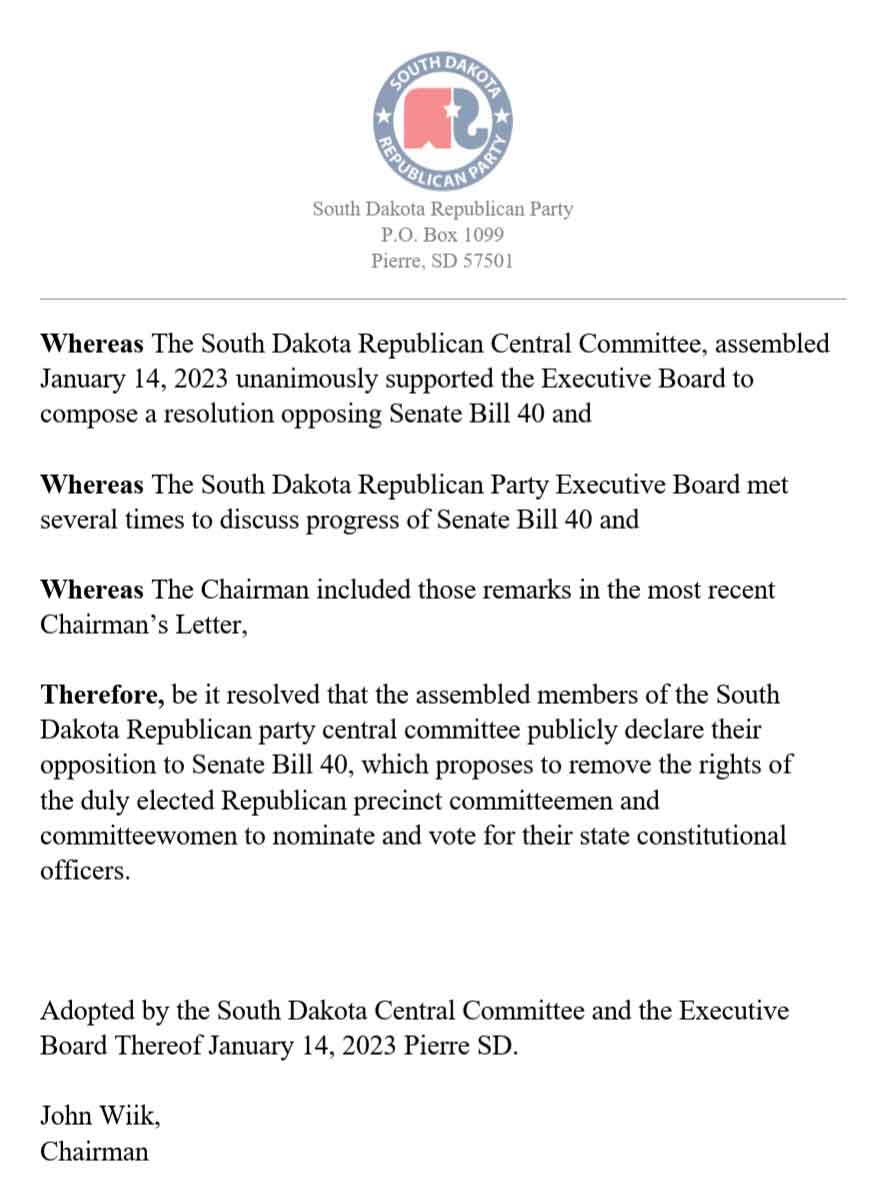 This comes after the Senate State Affairs Committee notes that the last Republican Convention wasn't exactly…. representative of statewide voters as a whole in trying to foist Steve Haugaard on the Governor as a Lt. Governor in the last Republican Convention, contending that only a select few were empowered with making the selection and made it more about hard-core conservatives sending some sort of message: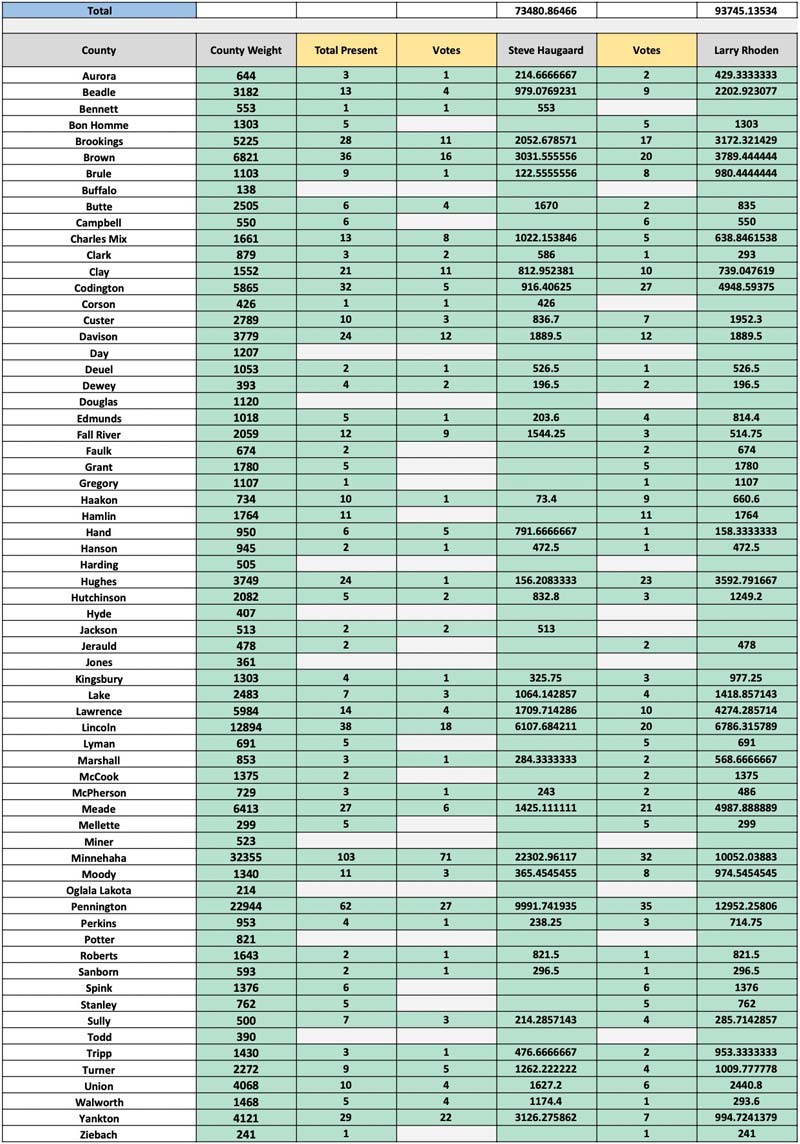 Is the process that we use for every other primary candidates not good enough for (most) constitutional officers? Or is it time to put them on the same playing field as every other candidate running for partisan political office?
I don't know. If the primary process is good enough for your County Auditor, why isn't it good enough for the State Auditor?
Get your popcorn ready for the Senate this afternoon.
Should be interesting to watch..