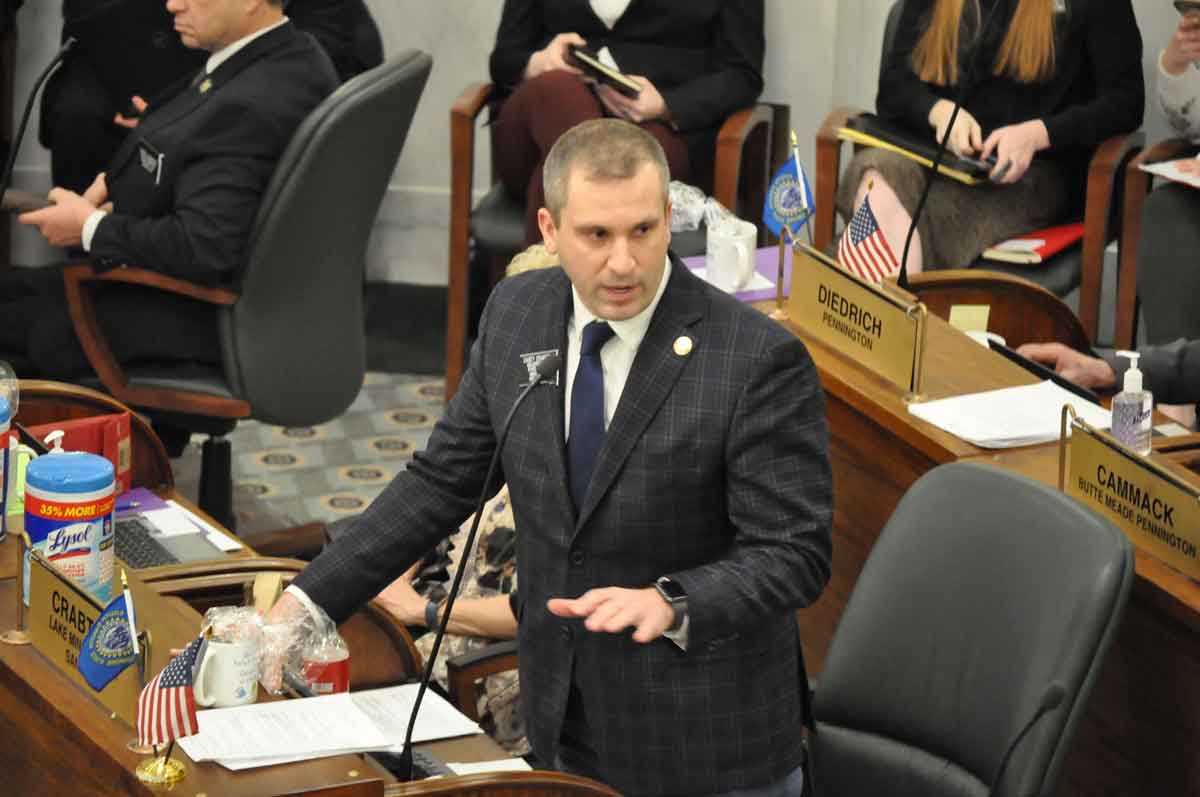 MADISON–Going into the 2023 Legislative Session, a top priority for lawmakers was delivering tax relief for South Dakotans. After weeks of debate and negotiations, I am proud of the House and Senate for coming together and passing the largest tax relief package in state history–$104 million.
South Dakota's economy has been incredibly strong, especially in recent years. After consecutive years of surplus tax dollars, it was time for lawmakers to consider tax reduction. The Senate took a cautious conservative approach to its consideration of three proposals–elimination of the sales tax on groceries, reduction in property tax, or a decrease in the overall sales and use tax rate.
Ultimately, the Legislature reduced the sales and use tax rate from 4.5 to 4.2 percent. This tax cut is a major victory for the people of South Dakota, and I am proud of my colleagues for working together toward a common goal of protecting South Dakota's economy, but more importantly, looking out for your pocketbook.
South Dakota is a fiscally conservative state. We balance our budget and meet our obligations to serve our residents. National economic pressures as a consequence of Democrats in Washington, D.C., have caused concern amongst many of a recession or reduction in economic growth. Additionally, in four years the one-time federal ARPA dollars will have fully cycled through the economy and we will have a clearer understanding of the real cost of Medicaid expansion. While Lawmakers don't have a crystal ball to see the future, we do look at trends in the economy and listen to the experts. No one knows if the recent surpluses are the new normal or the result of inflation and the influx of federal dollars related to COVID relief.
Because of these concerns, the sales tax cut has a four-year sunset clause, which allows legislators to revisit tax cuts in the future. Simply put, with the artificial federal stimulus dollars still impacting our economy, it's fiscally irresponsible to reduce taxes without a trigger or insurance plan if the economy takes a turn for the worse. In the end, only the Democrat leader and assistant leader in the Senate disagreed and the rest of the Legislature approved the largest tax cut in South Dakota history after months of careful debate. This tax cut represents sound fiscal policy as we will not tie the sustainability of South Dakota's budget to Democrats' policies in D.C.
At this time, a tax cut with a sunset clause is prudent. It's an insurance plan. Being a fiscal conservative doesn't mean we attempt to get tax rates down to zero percent, but rather only taking what we need from taxpayers and doing the very best with the dollars we collect. South Dakota is a low tax, small government state, and we will continue to operate that way under conservative, Republican leadership in the South Dakota Legislature.
###