From yesterday's press conference..
In a signed victim impact statement and affidavit of senator in support of prosecution, Pischke wrote he believed Frye-Mueller's suspension was in violation of state law by "preventing a legislator from attending or voting." The violation is a class two misdemeanor.

and..

"I'm asking today officially the States Attorney of Hughes County to investigate this matter," Pischke said in a press conference to reporters Thursday.
From LinkedIn…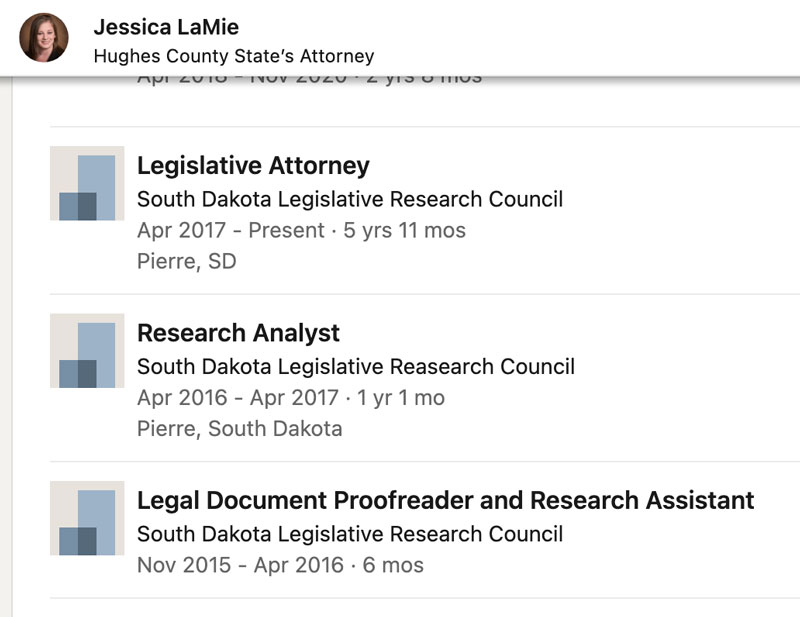 I'm kind of thinking that the Hughes County States Attorney is the last person they want to send a complaint over to that involves a legislator (Julie Frye Mueller) being awful to a LRC employee. She's probably had more than her share of exposure to bad legislators.
(I did hear that she's referring it to the Pierre Police Dept, as she is related to one of the twenty seven legislators named in the action. Probably another audience who has had their share of legislators when they act badly.)