With today's announcement, freshman Republican State Representative Scyller Borglum has thrown down the gauntlet to try to do something that no one has ever been able to make Mike Rounds do before:  Cause the former State Senator – Governor – US Senator – to finish in anything less than first place in a political contest.
Agree or disagree with Mike – and most South Dakotans know him as Mike and not by his title – in eight election cycles no one has been able to defeat him from the right or the left.
In his very first election, Mike faced a primary challenge from Kent Bowers of Pierre and won with a commanding 62.7% of the vote (a 25.4% lead).  When Mike first ran for Governor, he won a three-way primary with 44.34%, which was nearly 15% over his next closest competitor Attorney General Mark Barnett. And when he ran for US Senate in a five way primary, he won with a commanding 55.5% – a tremendous 37.3% vote lead over his next closest competitor, the now Lt. Governor Larry Rhoden, and his highest primary advantage to date.
Suffice it to say that Representative Borglum has a daunting challenge ahead of her.
When Senator Rounds first ran for Governor, his primary victory was attributable in part to the fact that his competitors – AG Mark Barnett and Lt. Gov Steve Kirby – tore each other apart. And it was not just a little. There were commercials that are still legendary in SD politics for their tenor.
The effect that they had was that they demoralized each other and destroyed their opponent's base to the degree that South Dakota voters were looking for a viable alternative. And Senate Majority Leader Mike Rounds was viable. His messaging was always personal and heartfelt, and made a connection with South Dakotans. And his unwillingness to attack his opponents has defined him.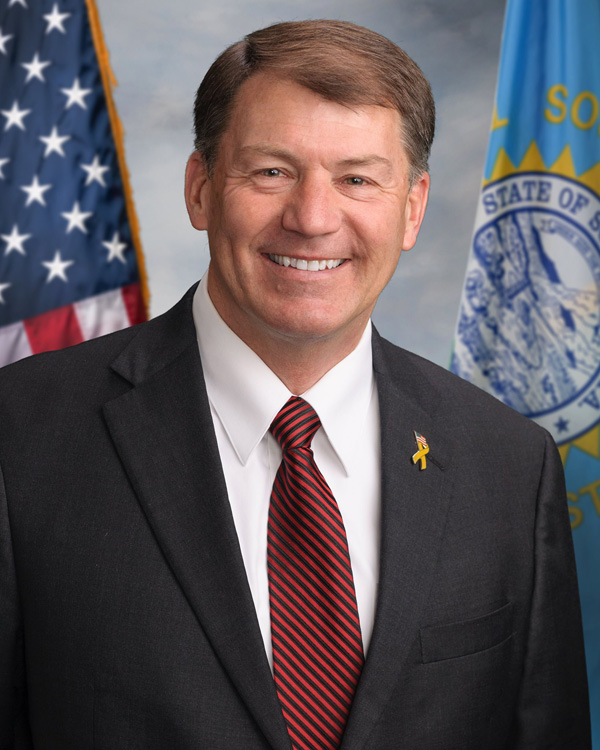 In state politics, Senator Rounds has become the epitome of the quality that we might call "South Dakota Nice," and has generally eschewed the harsher side of politics.
It's worked to his advantage. And in at least one instance it worked to his disadvantage. Rounds shied away from taking the bark off of opponents in the general election race against Rick Weiland, Larry Pressler and Gordon Howie in 2014, and found numbers moving in the wrong direction for a couple of weeks when national ad buys had started to pound on him.
But he pulled through that difficulty, and won with a twenty point margin.  And he's remained in high standing with South Dakotans ever since. Especially among Republicans.
Herein comes the difficulty for Borglum in trying to come out on top in a race against Mike Rounds.
I've written before about the power of incumbency, and it's especially applicable when it comes to Mike Rounds. When people decide to vote for a candidate, it's a conscious choice to select one person over another, and people identify with the winner. To move numbers against an incumbent, you have to convince people that they made a bad decision.  You have to convince them that the choice they made a few years ago was wrong.
How many people like being told they were wrong? Not many. Do you like being told you're wrong?
When getting people to vote out an incumbent, you have to have the ability to make a clear and undeniable case to get people to overturn their prior decision.  And the better they know the candidate, the better they like the candidate, the tougher it gets.
Here's the problem for Scyller. She will have to mount a campaign to convince Republicans that the US Senator that our collective psyche has been imprinted with as being a nice guy – who won with a 37.3% point lead in his first primary race for US Senate – is now unworthy of the office, that we made a bad decision when we elected him with those overwhelming numbers, and that he should be limited to one term in the US Senate.
That's going to be a terribly difficult task.
Tough to argue he's been there too long, with one term. The people he's made mad don't vote for him anyway. Rounds has generally been supportive of the President.  Plus, I'm hearing Rounds is on track for another $600,000 financial quarter, giving him about $1.5 million in the bank to counter whatever narrative Representative Borglum is going to be promoting against him, at the same time she's trying to raise money.
Further working against his Republican challenger, is that now with a primary opponent, Rounds' estimated $200,000 a month of fundraising is going to just increase as the campaign can finally state that he actually has an opponent, and can make the case that he actually has an election he needs to raise money for at this point.
We'll see in the coming weeks and months what issues that Representative Borglum will pull out to try to dent Mike's image and convince voters that they voted wrong in 2014, and that she's the alternative that Republican voters need to choose, and that Mike Rounds needs to finish in second place for the first time in his political career.
Convincing South Dakotans that the man voted in more than once as South Dakota's nice guy needs to finish last? That might be a tough challenge, indeed.