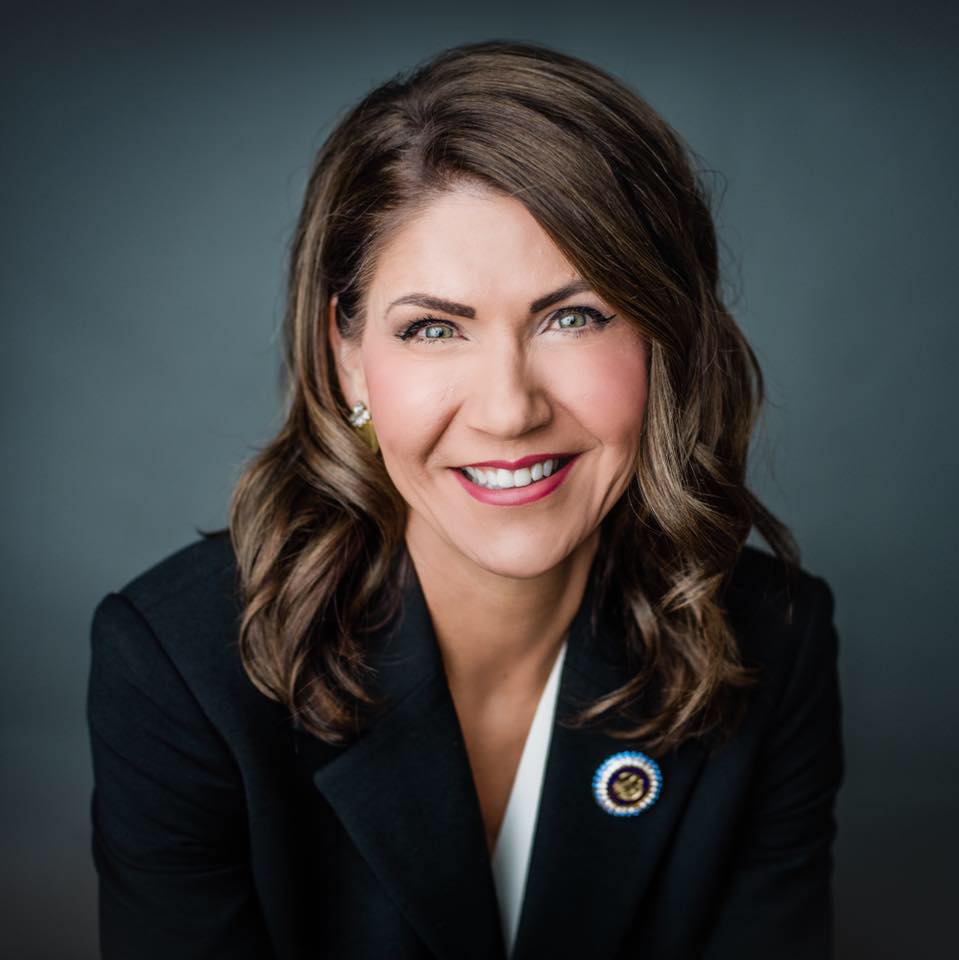 Giving Back – Permanently
By: Governor Kristi Noem
March 24, 2023
Every time I travel our state, the best part of my day is just meeting people. I run into old friends at Culver's or HyVee all the time. They usually introduce me to whoever they're with, whether it's family or friends. And that often starts another new relationship that I will treasure for years to come.
Our people are incredible, and they've proven it with more than just their friendliness and common sense. It just so happens that they've also built the strongest economy in the nation with the lowest unemployment rate. Under my leadership, we embraced liberty and personal responsibility. But what that did was give the people the opportunity to succeed. They built it – not me. Freedom generated our record growth; Freedom generated our historic tax revenues.
I have advocated for permanent tax relief for the people of South Dakota because I believe that they know how to spend their own money better than the government does. Yes, state government must invest in agencies and programs that take care of people. But we shouldn't do so wastefully. We must be efficient and respectful of taxpayer dollars.
It is no secret that I advocated for a full repeal of the grocery tax. It's a tax that burdens every single person who buys food in South Dakota. Our citizens overwhelmingly support eliminating the grocery tax because they recognize that it will benefit everyone. It doesn't pick winners and losers.
Unfortunately, the legislature chose to provide a different sort of tax relief. They gave the people a temporary tax holiday by means of a $100 million reduction in the overall sales tax. This holiday goes away in four years, meaning the legislature can raise taxes without ever having to vote for it. I don't want that to happen. I don't want to see the tax burden on our citizens rise. So I will continue to push for permanent tax relief for the people of South Dakota.
I signed the temporary tax holiday because some help for our people is better than none at all. But public sentiment shows that South Dakotans want a permanent tax cut. The legislature has failed in that regard, but I believe that we can work together to achieve it for the people.
I am glad that the legislature changed their mind and did provide some relief to the people of South Dakota, even though it's temporary. Many in legislative leadership came into the session not wanting to give any kind of tax relief to the people – they just wanted to spend our record revenues. So we have made progress in that regard.
The people still have the opportunity to pass permanent tax relief for themselves by eliminating the grocery tax, and the legislature should be prepared for that to happen.
I will not stop advocating for our people. They are the reason I get out of bed in the morning. I want to give every person in our state the Freedom and opportunity to chase their dreams – to make life better for themselves, their kids, and their grandkids. My honor and good sense require me to continue to fight for the permanent tax cut the people have earned.
And that's what I will do.
###