Hot off the press, it looks like Julie Frye-Mueller is going back at her fellow senators as she attempts to gin up to get people to file "Victim Impact Statements" and individualized affidavits in support of the prosecution of 27 of her fellow state Senators as claimed by this blank affidavit…  "unconstitutionally stripped of her rights, duties, and function of office, and subsequently intimidated, threatened with criminal prosecution, maligned by her fellow legislators, denied access to essential legislative resources and state email communications, deprived of her committee assignments, and her constituents were left disenfranchised and unrepresented."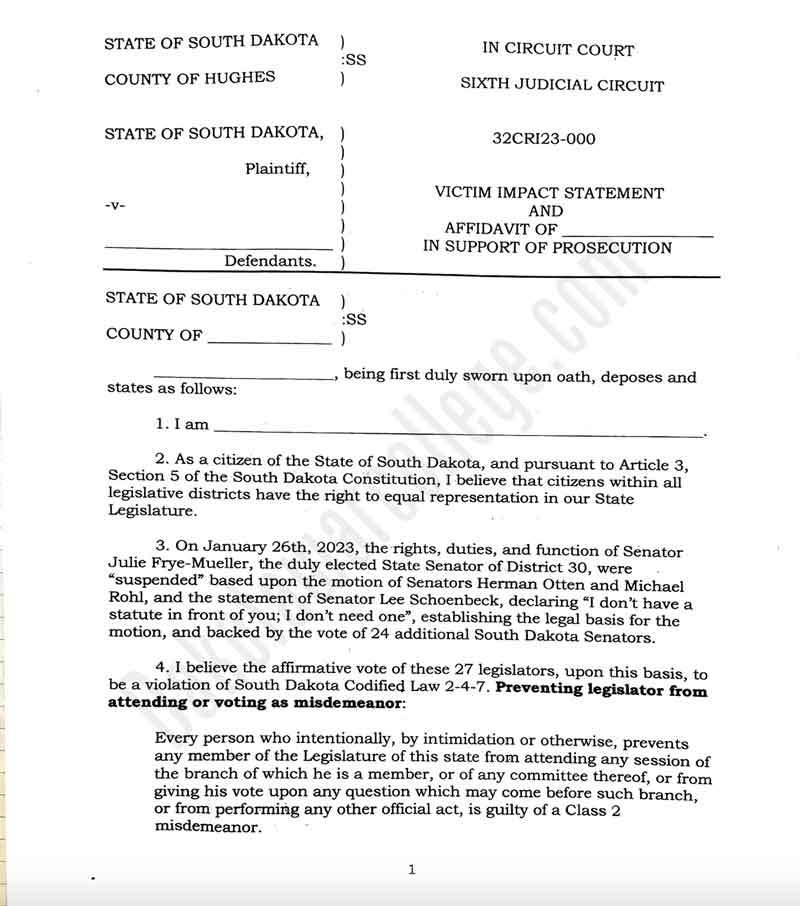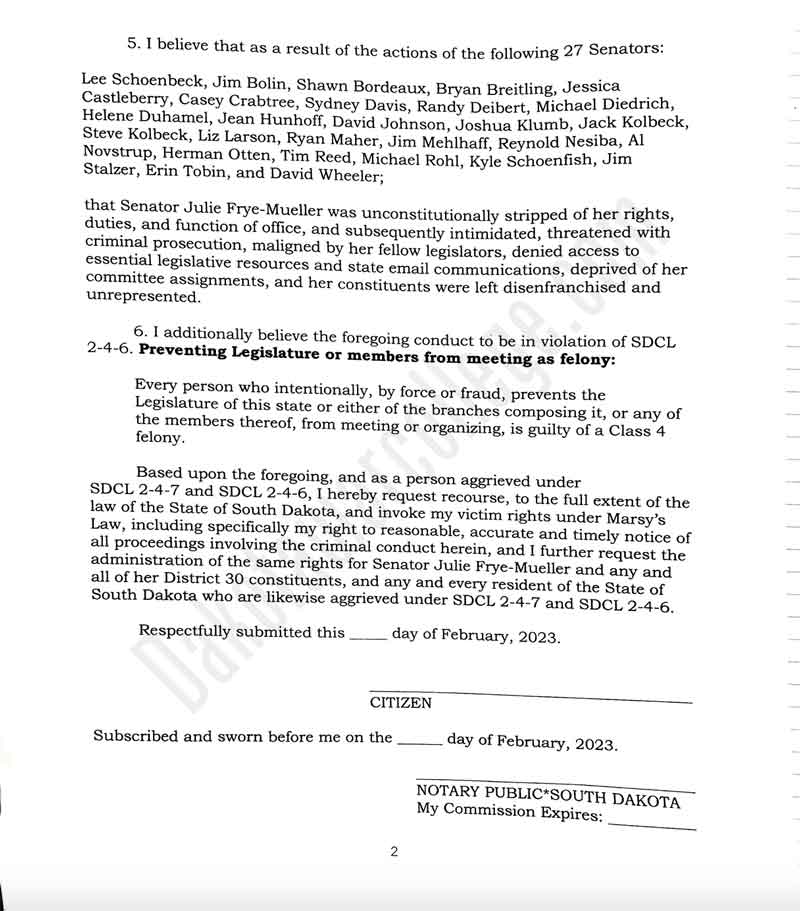 (No word about affidavits being filed for the day she just plain skipped session.)
I have to go back and look, but wasn't the vote 33 – 1?   Where is the victim impact statement against Arch Beal, Red Dawn Foster, Brent Hoffman, Wiik, Wink?
The word I'm getting passed to me from my spies is that Senator Frye-Mueller supposedly wants this kept under wraps until Wednesday, as if it leaked early, it would ruin all of their plans.
So, this is just between us.. don't go telling everyone that we have more stupidity coming from Julie Frye-Mueller in an attempt to shift blame for her actions.