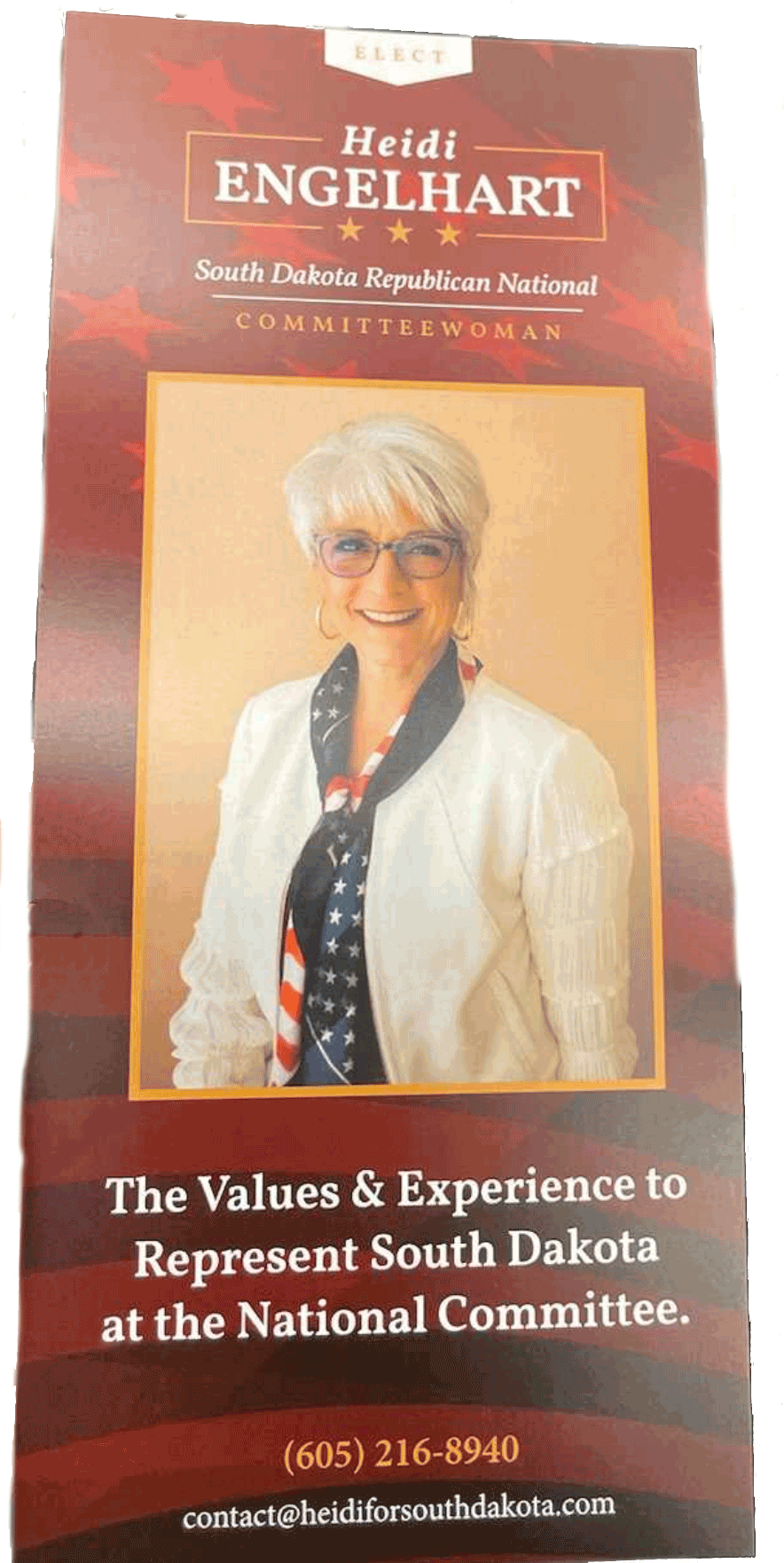 Hot off the press, just had someone send me this flyer that's going around at the various events this weekend leading up to the SDGOP Trump event and Central Committee Meeting.  Apparently, Heidi Engelhart, 2nd Vice President for South Dakota Republican Women, has thrown her hat into the internal SDGOP race for the National Committeewoman position current held by Pennington County resident Sandye Kading.
Her predecessor Sanye Kading was originally elected national committeewoman in 2012 for the South Dakota Republican Party, and has served as the president of the South Dakota Federation of Republican Women.
In South Dakota, the National Committeeman & woman's duties have been largely ceremonial, and have consisted largely of representing South Dakota Republicans at meetings of the Republican National Committee.  In the past, the positions had travel paid for by the party, but as I understand, that went out of practice in past years, and committeepeople have largely been left to their own devices to cover their costs as the activity level and duties of the committeepersons were minimized and became less active in party activities such as fundraising.
Engelhart recently appeared on Mike Lindell's streaming "Frankspeech" channel unhappy about local SDFRW clubs finding out they might have to accept transgendered individuals in their ranks, and along with an Iowa official in Republican Women, Engelhart declared that Republican Women Clubs would fight against transgendered membership in Republican Women all the way to the Supreme Court: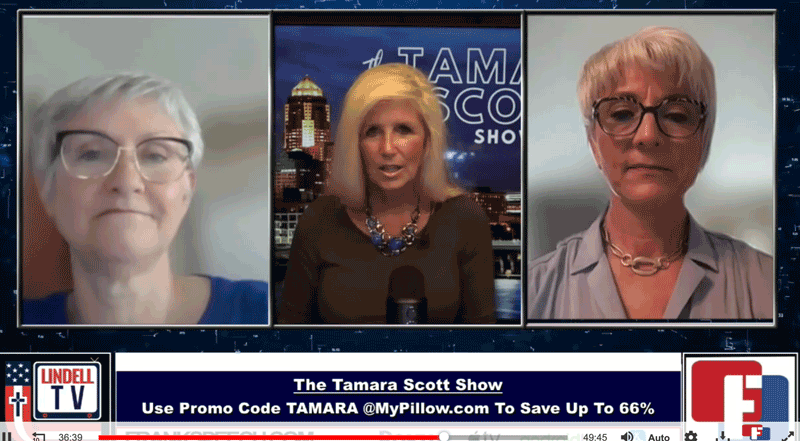 In the August 29 interview on the "Tamara Scott Show" on Mike Lindell's FrankSpeech network, Carlson and Heidi Englehart of the South Dakota FRW said that they were advised by conservative constitutional attorney John Eidsmoe that the NFRW has a right as a "private organization" to establish its own bylaws for membership, and, like the Boy Scouts of America, it would prevail if a pro-LGBT legal challenge went all the way to the Supreme Court.
If that's how they feel, I guess that's all well and good for them, and I hope they pay for that fight out of their own budget. Not the party's.
But to bring it up, if Engelhart is out campaigning for the spot to be elected at the next Republican convention, I want to know #1 – what is she going to do to get Republicans elected? And #2 – what is she going to do to raise money for the party (to help get candidates elected)?
Because the rest of it just sounds like a lot of noise.
And if anyone else is looking to run to be the next SDGOP National Committeewoman, it looks like it's game on for the convention race.