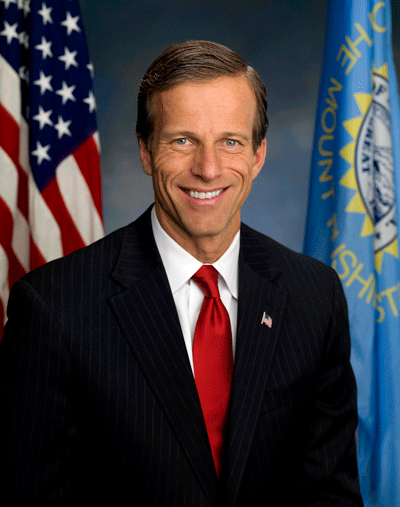 Choose "All-of-the-Above" for a Secure Energy Future
By Sen. John Thune
America's energy security depends on our ability to produce reliable and affordable energy at home. President Biden and Democrats' Green New Deal agenda to prematurely transition from conventional energy, like oil and natural gas, entirely to renewable power would undermine our energy security, as it has already begun to do. The truth is we can't rely solely on renewable sources, as the technology has not advanced to the point that it can support all of our energy needs. Instead of an ill-fated transition that would lead to higher prices and increase dependence on foreign imports, we should pursue an all-of-the-above energy policy.
An all-of-the-above energy policy embraces the full spectrum of available resources: clean sources like wind, solar, hydropower, biofuels, and nuclear, as well as oil, natural gas, and clean coal. South Dakota's all-of-the-above model of wind, hydroelectric, conventional energy, and production of renewable fuels like ethanol and biodiesel has made our state a leader in cleaner and more efficient energy technologies. While South Dakota generates over 80 percent of our electricity from renewable sources, conventional fuels still play an essential role in delivering a reliable and affordable energy supply. In contrast, California relies too heavily on renewables without sufficient storage or backup from conventional sources to meet demand. As a result, Californians pay some of the highest energy prices in the country for a highly unreliable electrical grid.
Unfortunately, President Biden and Democrats remain focused on a premature transition from conventional fuels to green energy. From cutting off oil and natural gas development on federal lands and canceling the Keystone XL pipeline to raising taxes on oil and gas producers, President Biden's policies have made investing in conventional energy an increasingly risky prospect. But the Biden administration is also working to discourage private investment in conventional energy by using the long arm of regulation to implement environmental, social, and governance (ESG) policies.
One example of this overreaching ESG agenda is the Securities and Exchange Commission's proposed climate disclosure rule. It would require publicly traded companies to evaluate climate risks in their financial statements and disclose their own greenhouse gas emissions, as well as that of their suppliers and customers. Since this regulation is infeasible, many companies would be coerced into severing or reconsidering their ties with industries that produce emissions, namely conventional energy and agriculture.
The Biden administration has extended its climate policies across the financial system in an effort to discourage investment in conventional energy, and many financial regulators have promulgated draft principles for "climate-related financial risk management." And, recently, the Department of Labor issued a new rule to allow pension plans to consider ESG factors, rather than just the rate of return, when investing for millions of Americans' retirements. In other words, using workers' retirement funds to invest in green companies, even if it means lower returns for hardworking Americans.
The Biden administration's climate agenda puts America's energy security at risk. By relying too heavily on renewables before the technology is able to meet our energy needs, Democrats' plan ensures today's high prices will persist. A genuine all-of-the-above energy policy, on the other hand, would put the United States on a path to a more secure energy future. I will continue to work toward solutions that embrace all available energy technologies and ensure a reliable, affordable, and secure energy future.
###