Had word that the attached document was being handed out at the District 30 Crackerbarrel in Custer & Hill City on Saturday, by Mathew Monfore.. who if you're not familiar with him, he's the goofy evangelist who managed to get himself banned from the Pine Ridge Indian Reservation for, as they put it, distributing hate materials.
Well, he's back distributing goofy materials, which make a specific point to attack Republican State Representative Dennis Krull..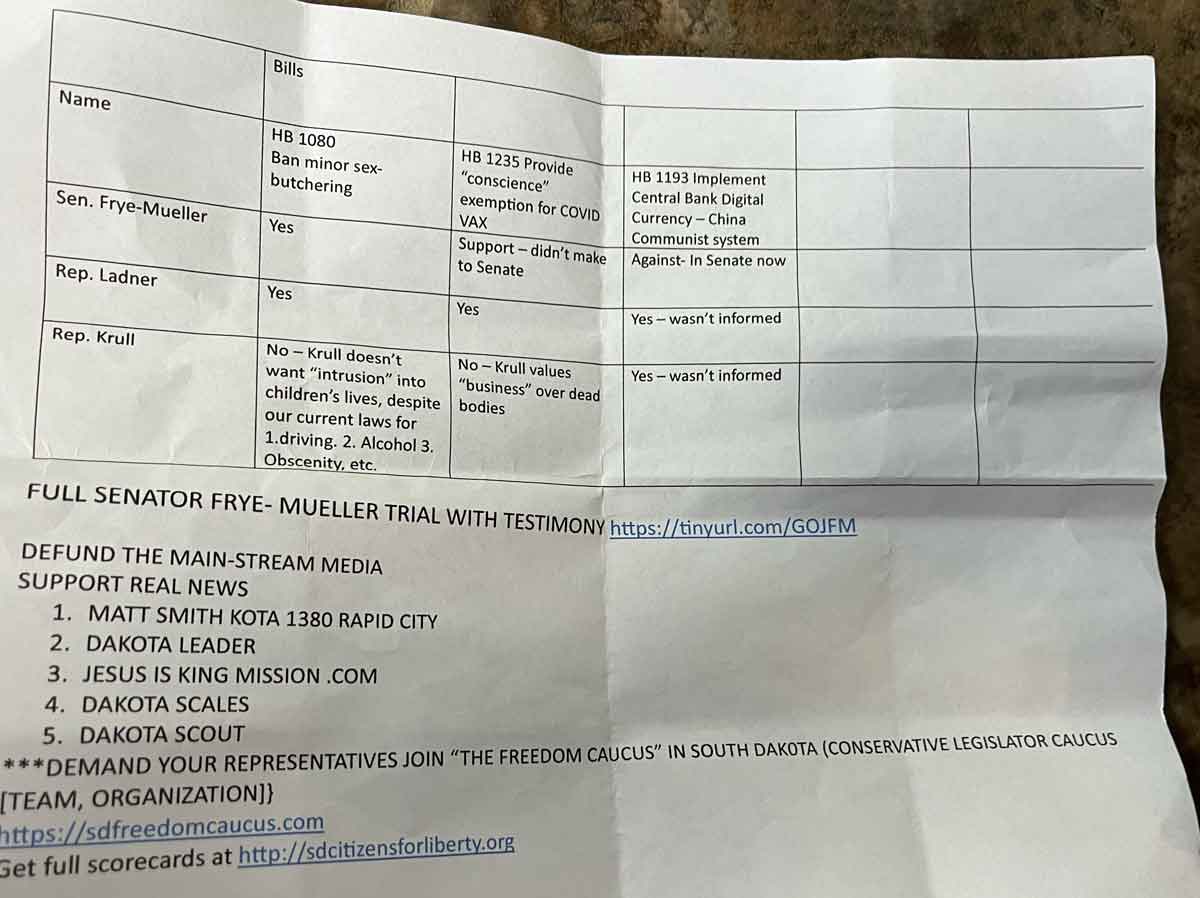 Why the push by Monfore at the Cracker Barrels to attack Krull?  I'm getting word from out west that allegedly, "there is a plan" afoot that is being discussed for the hard right to run both Senator Julie Frye-Mueller for Senate AND to place her husband Mike Mueller on the ballot for District 30 State House.
Which doesn't really sounds like a good idea, given what happened this session..
An LRC employee, a new mother, said that she had a concerning conversation with Frye-Mueller and her husband Mike, a lobbyist, last week in the LRC offices. The employee said Sen. Frye-Mueller engaged in an inappropriate conversation about breastfeeding and vaccinating her baby.
So not only would the person saying some pretty awful things to an employee represent District 30, her husband who was present and "smiling" during the conversation about how to get breastmilk flowing would be right along there with her.
Ugh.  I would think we could easily come up with two better candidates… two who weren't involved in unwanted creepy conversations with a legislative employee.