Hot of the press, Hughes County State's Attorney Jessica LaMie has completely shut down any notion of an investigation in response to Tom Pischke's monkey-grinder show demanding criminal action against 27 of his fellow State Senators in support of Julie Frye-Mueller.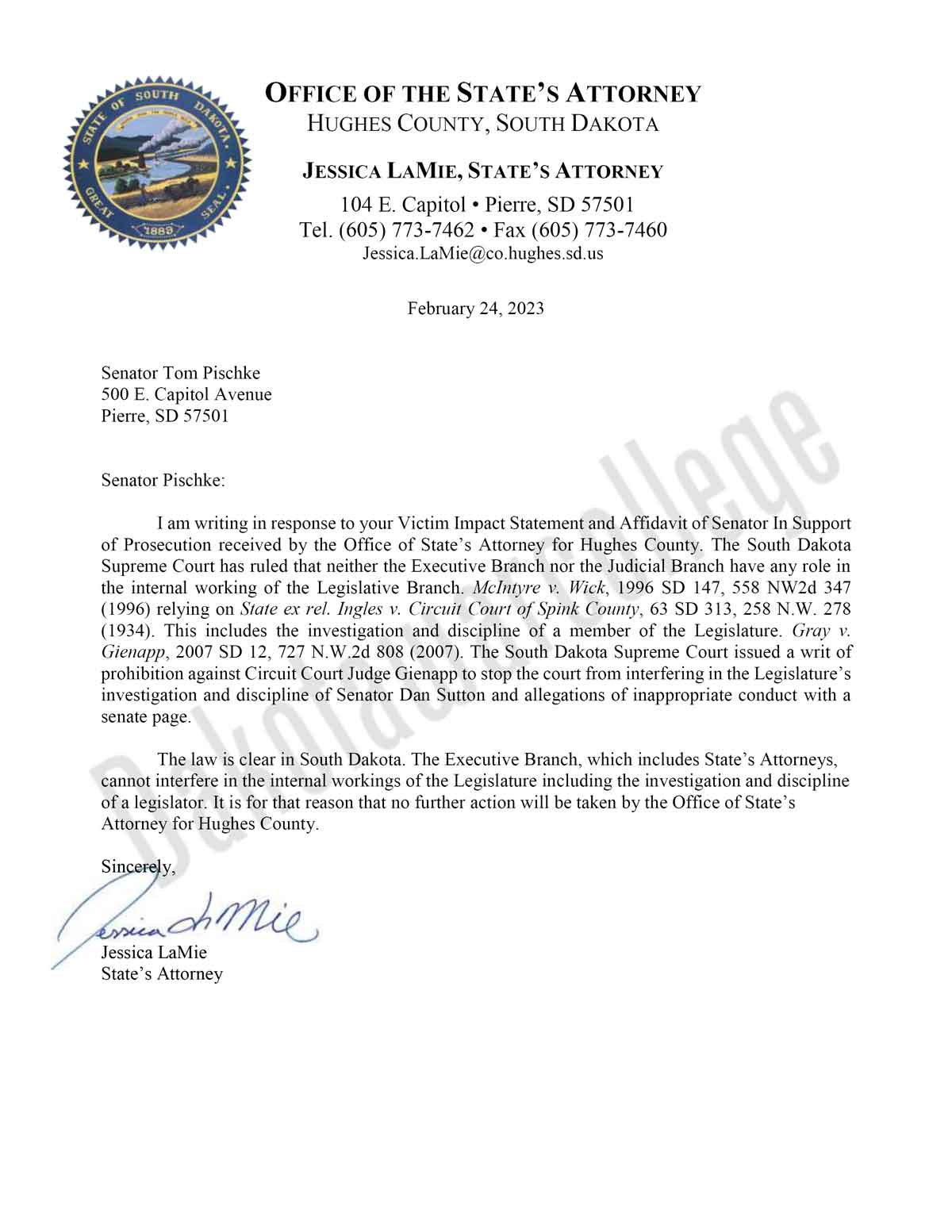 In her response, LaMie noted "The law is clear in South Dakota. The Executive Branch, which includes State's Attorneys, cannot interfere in the internal workings of the Legislature including the investigation and discipline of a legislator. It is for that reason that no further action will be taken by the Office of State's Attorney for Hughes County."
No coming back from that one, as the State's Attorney was quite clear in confirming the "victim impact statements" dog isn't going to hunt.
Poor Tom. He can't get any bills passed, and now he fails once again.