Senator Tom Pischke, who last week was defending the rights of sex offenders to be in classrooms with potential victims, was back fighting for the rights of harassers to be in close proximity to potential victims as today, he was leading a press conference attempting to claim Senators violated state law when Julie Frye Mueller was suspended from the State Senate while they investigated allegations of harassment of a legislative employee:
Frye-Mueller then allegedly told the staffer how "(the staffer's) husband could 'suck on (the staffer's) breasts' to get milk to come in," according to the complaint.

and..

In a signed victim impact statement and affidavit of senator in support of prosecution, Pischke wrote he believed Frye-Mueller's suspension was in violation of state law by "preventing a legislator from attending or voting." The violation is a class two misdemeanor.

and..

"She should be embarrassed," Schoenbeck said. "She and her bully friends need to go away and leave our workers and citizens alone."
If you recall, my spies provided me the affidavit Frye-Mueller was shopping around to potential allies on Monday..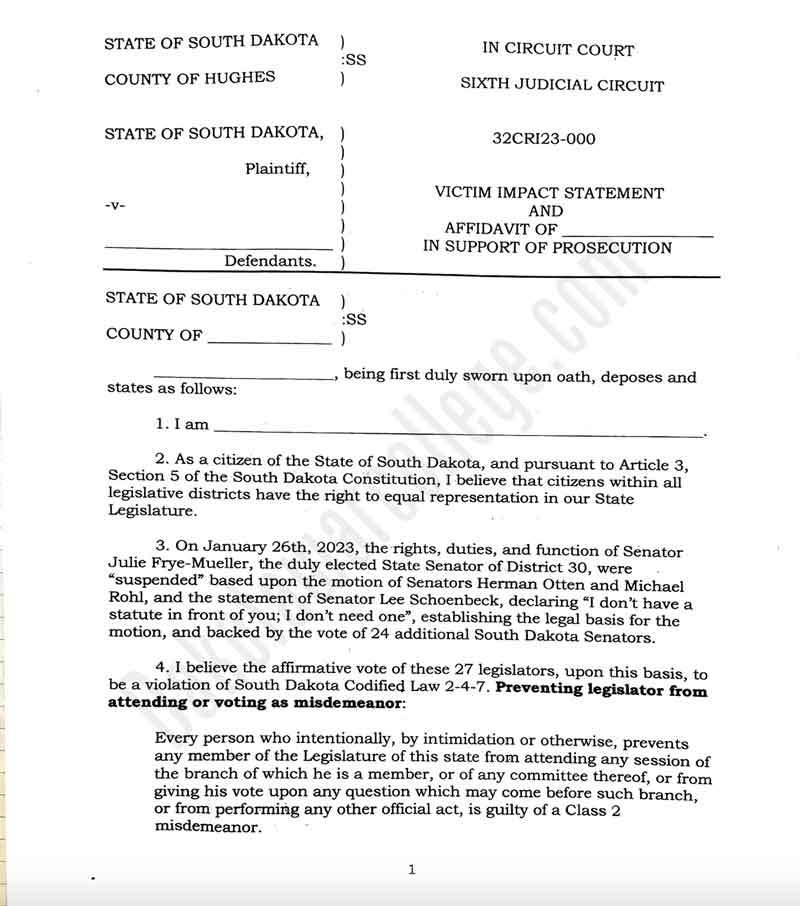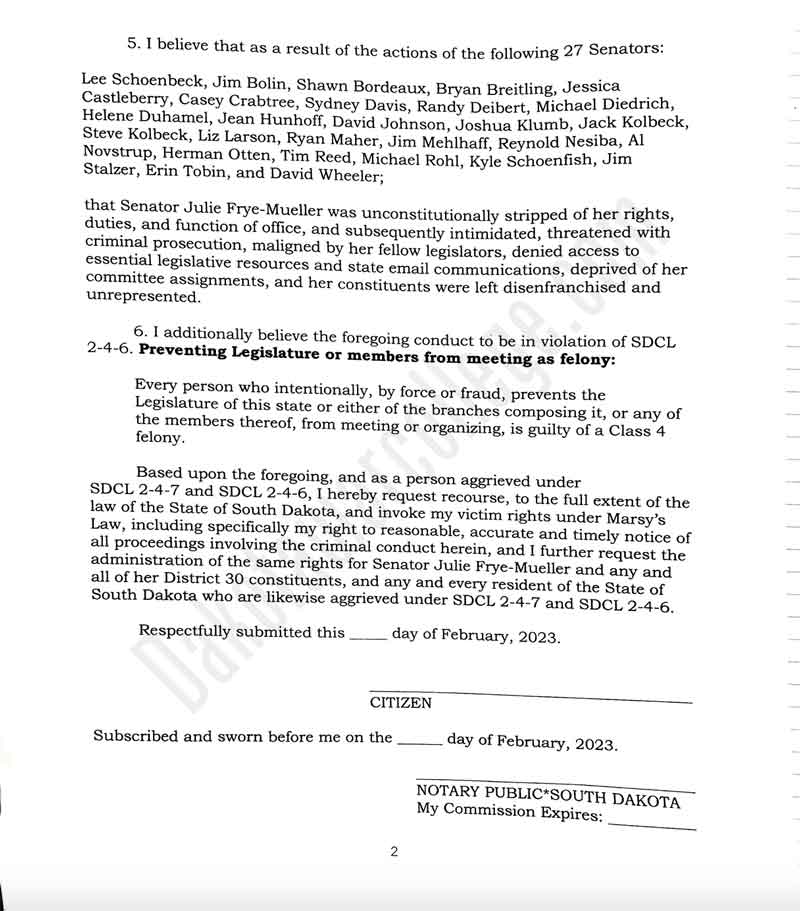 .. so this comes as no shock that JFM and her allies were going to be doing this.
Meh. In speaking with people, the common legal opinion is that this dog isn't going to hunt.
And it's nowhere near as funny as the Julie Frye-Mueller joke told at the Hughes County Lincoln Day dinner.  Something about milk and cookies..
Because Senator Julie Frye-Mueller is more effective as the punchline in a joke than she is in the South Dakota legislature.