This is an interesting development. A Political Action Committee involved in the Julie Frye-Mueller/Tim Goodwin legislative primary in 2022 campaigning against Tim Goodwin has taken to the internet to start a campaign against this last weeks' suspension of Julie Frye Mueller in the South Dakota State Senate.
The "Not One Step" political action committee was started in 2021, as fronted by Anthony Mirzayants, who is noted as being the contact for the South Dakota School of Mines Young Americans for Liberty organization.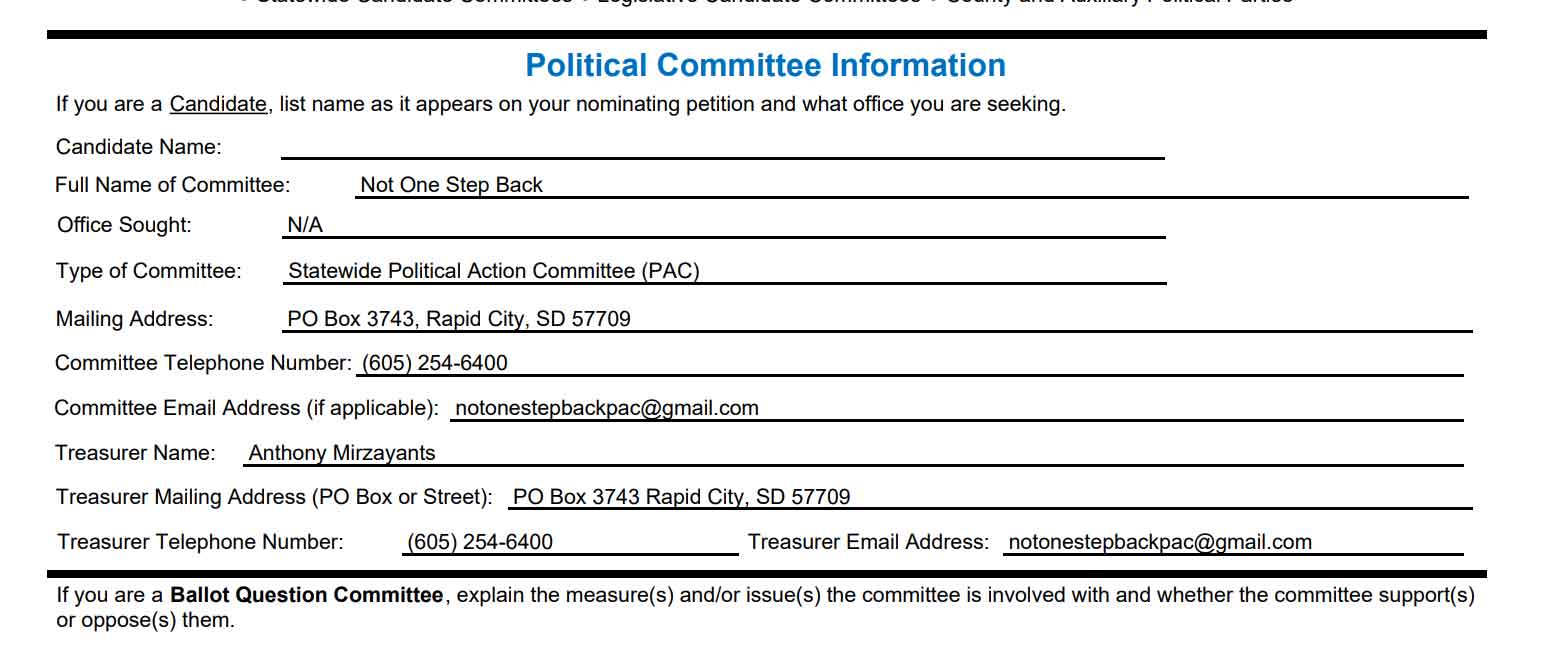 According to documents filed with the Secretary of State, this group started back in 2021, initially contributing $695 towards the Taffy Howard for Congress campaign during that initial year, with nearly half of the PAC's funds – $2000 of $4500 coming from Taffy Howard supporter Luke Blindert.
Sdcfdisclosure Not One by Pat Powers on Scribd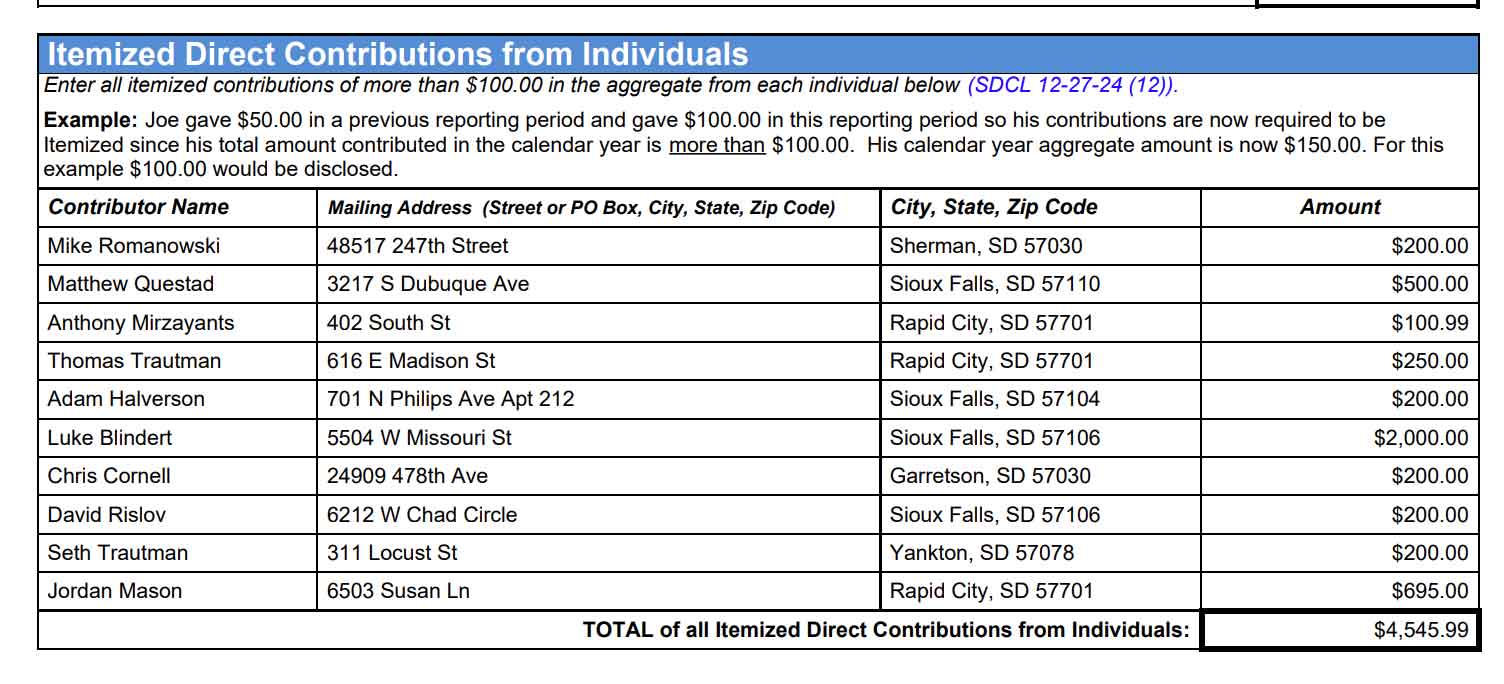 However, those funds were more than doubled in the following pre-primary report with Mirzayants adding another $4000 to the PAC, and Blindert contributing an additional $5000 to PAC funds.

Not One Step PAC by Pat Powers on Scribd
Where did the cash from Mirzayants, Blindert, and the minor donors to the effort go?  $3500 went into direct cash donations to the Bruce Whalen for US Senate campaign and the Cole Heisey State Legislative campaign.

They also filed a later report – and here's where it gets even more interesting. In the organizations pre-general report (also in the pdf above), the group filed as having made Independent Communications Expenditures in the Julie Frye Mueller/Tim Goodwin primary, spending thousands to go after Goodwin via postcards on COVID, Gun Rights and Spending:
Why is this important to know? Because after defending Julie Frye Mueller's campaign against Tim Goodwin, the political action committee is back assisting the campaign of Julie Frye Mueller. This time the "Not One Step" Political Action Committee is actively trying to gin up support against the State Senate itself for suspending Mueller while the Senate investigates allegations of inappropriate conduct with an employee: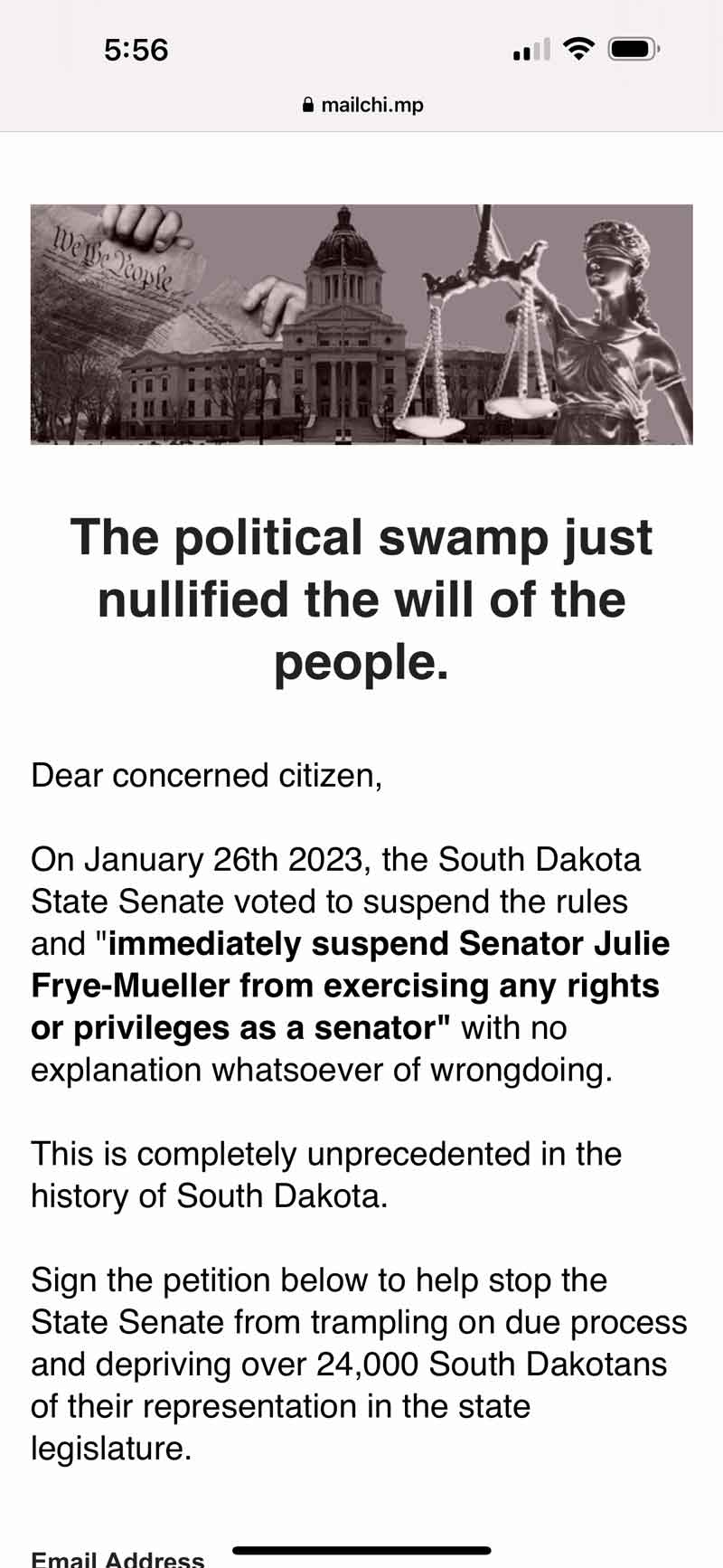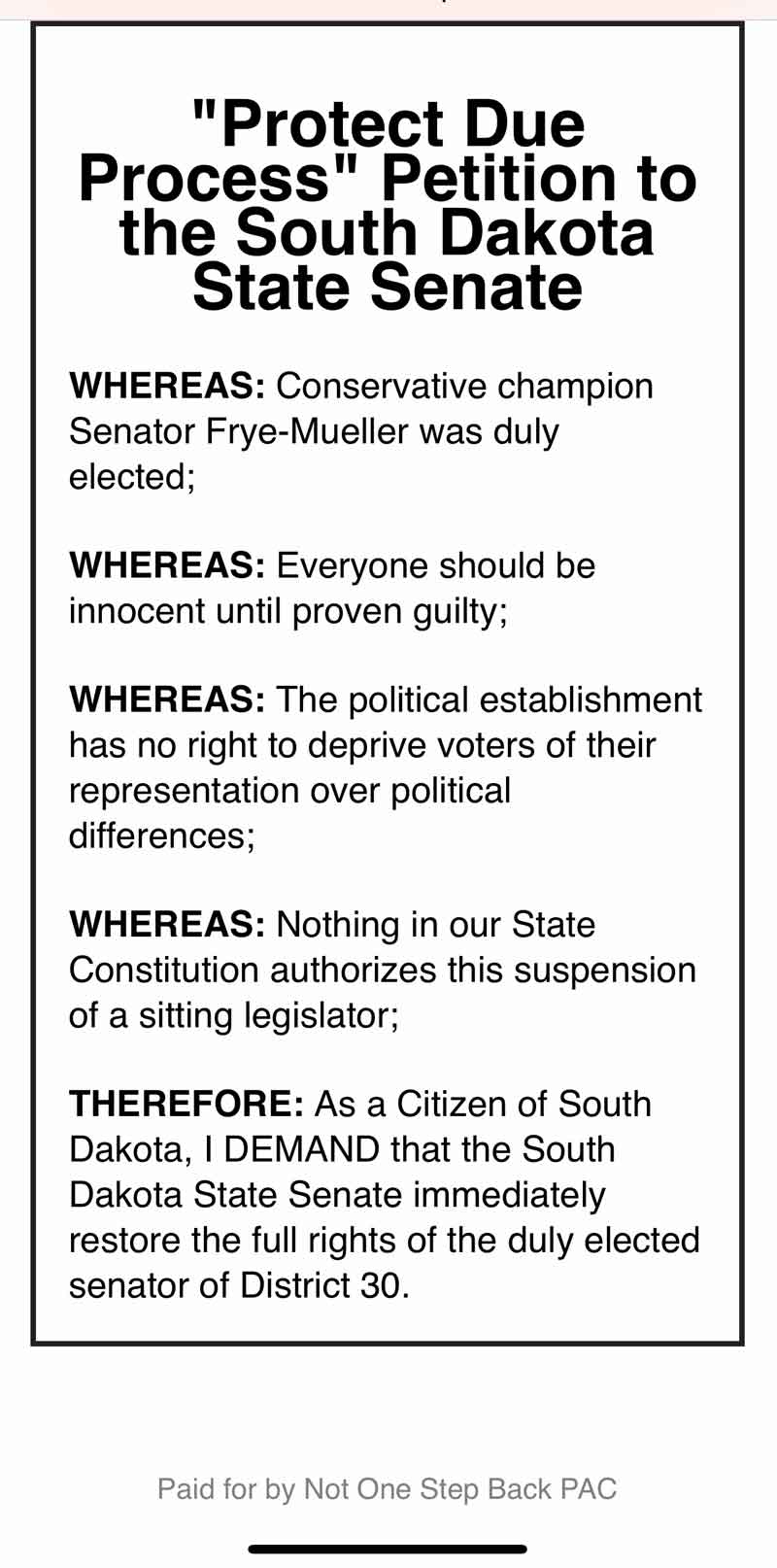 It's highly unusual and irregular for an allegedly independent political action committee to involve itself in a disciplinary investigation against an elected official. South Dakota didn't even see this type of interference attempted during the Ravnsborg impeachment investigation last year.
Which begs the question as to who is holding the leash on this group and Anthony Mirzayants?
And where are the marching orders to attack the members of the State Senate for their vote to suspend Senator Julie Frye Mueller coming from?