Saw this call for protest is making the rounds on Facebook today, where s group is calling for a "Read-In" protest before this evening's school board meeting.
This follows a previous call to action, as noted in my August 25th post, where I noted this flyer was making the rounds.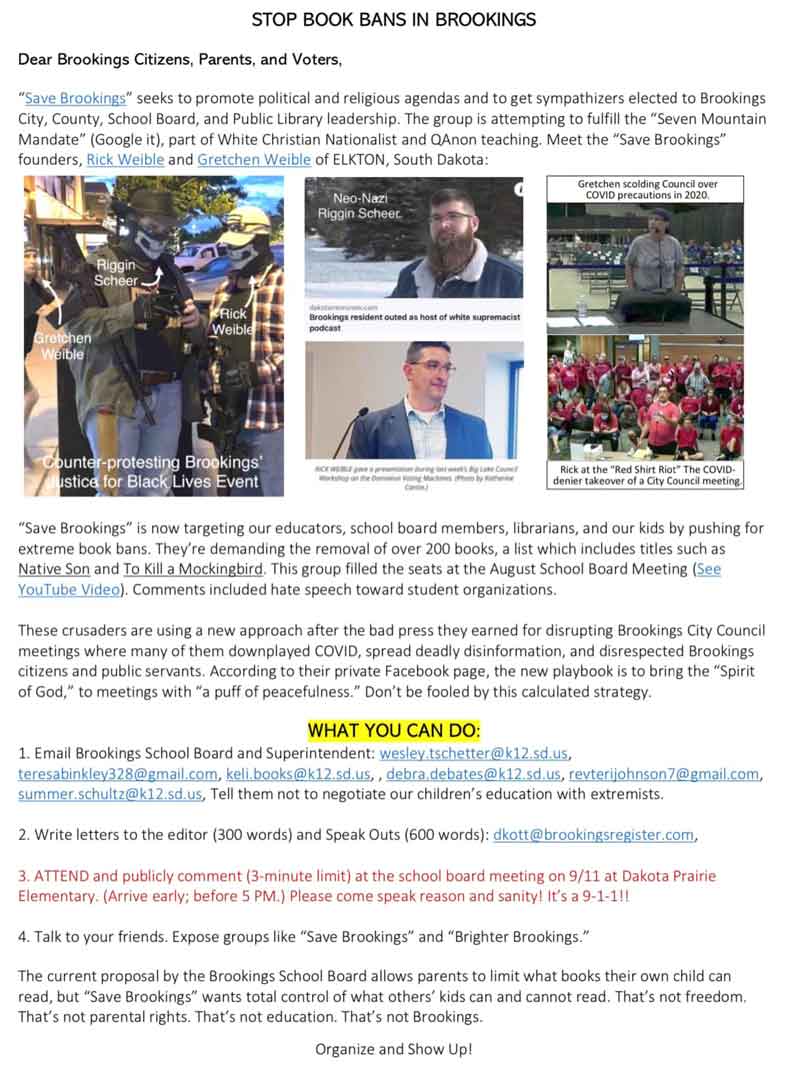 Basically, the big deal is that the book burning groups want to substitute parents' judgement with their own, and supersede the role of parents in choosing what's appropriate for one's own children. As I'd written on August 25th.
Ultimately, as the parent of a child in the school, if there is something I object to, I consider it MY JOB to determine what might be appropriate or inappropriate for my child. It's called being a parent. And guess what? I refuse to abdicate that role to a group of nanny-state zealots any more than I would abdicate that role to the school.

Having the ability to determine myself what is appropriate for my child.  That seems to be a lot closer to the definition of freedom as it has been taught to me than the "big government freedom" some want to impose on South Dakotans.
Protesters versus the nanny-staters… The Brookings School Board meeting will be held tonight at Dakota Prairie Elementary, and should also be streamed live via youtube here, if you're interested in watching the show.