Following up to the story from a couple weeks back, State Representative Trish Ladner's husband was charged with simple assault after fending off agent provocateur Matthew Monfore whom he said was sticking a camera in his face, which Ladner felt was an act against his person: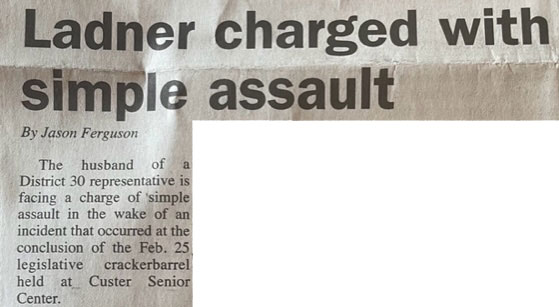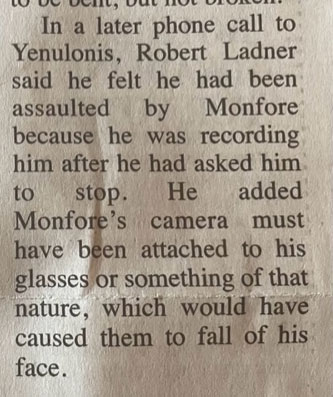 Yenulonis is the Custer County Sheriff's Deputy who took the initial report.
Big takeaway from the article is that Monfore was sticking a camera in Ladner's face, and Ladner claims he slapped at it, and it hit the ground.   Ladner has been charged with simple assault (Class 1 misdemeanor), or alternatively, disorderly conduct (Class 2 misdemeanor).
Could they get a conviction for someone feeling they needed to defend themselves for having a camera stuck in their face in Custer County? We'll see.
You'll have to chase down a hard copy of the Hill City Prevailer to read the entire article.